Add to your premium powder-coated aluminum picket and glass railing systems with accessories from Railing Accents. Deck lighting designed to fit with all-aluminum railings, including Williams, Harmony, and Aria brand railing, Railing Accents lights and accessories are low-maintenance additions to bring class and ambiance to your outdoor setting. Dedication to an exceptional product ensures your decks, patios, and swimming pools are the highlight of your backyard.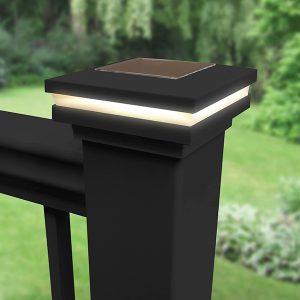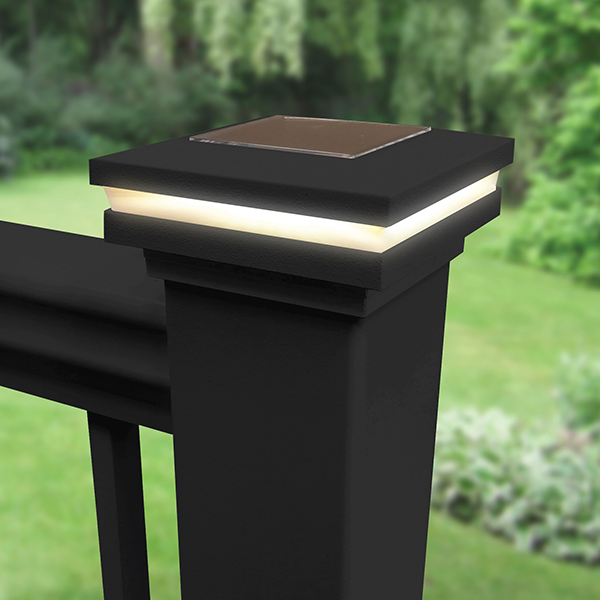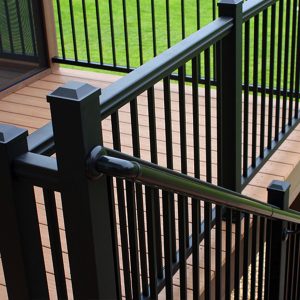 Deck Lighting
Outdoor living has never been so stylish. Brighten your outdoor gatherings with easy-to-install lighting solutions. Perfectly matched post cap lights and supporting hardware are available to beautifully illuminate decks, balconies and patios. Add ambiance to your deck with Railing Accents lighting solutions.
ADA Compliant Handrails
Railing Accents' high performance ADA Handrails are made of durable aluminum with a long-lasting powder-coated finish to stay looking like new. ADA handrails can be installed using various design applications such as those for stairs, ramps, and horizontal applications. Designs include options for straight and 90 degree wall returns, 90 degree corners, and adjustable angles. Choose which is best for your needs before installing.
Responsibility
Additionally, Railing Accents strives to respect the environment and the quality of life of its employees by developing products which are recyclable and through our manufacturing process, waste is disposed of in a responsible manner. If you would like more information, please contact a company representative at 844-922-2368.